Prospect Heights Embroidery Services
For either personal or commercial purposes, custom embroidery can help maximize the appeal of your apparel and brand merchandise. If you want to achieve this at a reasonable rate, acquire the best Prospect Heights embroidery services from Snappy Printing and Graphics!
We can embroider your chosen materials with your company logo, initials, or any design of your choosing. Whether you need a single embroidered piece for gift-giving or you need to order in bulk for your team's uniform or marketing campaign, we have all the supplies and expertise that you need.
If you already have an existing design, we can expertly digitize it for the best embroidery results. We can also help in creating your embroidery design if you're still not set on one. Regardless, our design experts will ensure that your apparel will look its best for its intended purpose.
So if you want attractive apparel that is affordable, long-lasting, and high-end looking, our custom embroidery service is the answer!
Call Snappy Printing and Graphics at (773) 819-6191 for your Free Consultation with a Prospect Heights Embroidery Services expert!
Custom Digitized Embroidery Design
The quality of your embroidered pieces relies heavily on how your design was digitized. This process is where the digital art file of your design is being re-drawn or translated into digital stitch files through specialized software. This will give instructions to the embroidery machines on how the colors and shapes of your design should be threaded.
You can either let us create the artwork for you for a smoother digitizing process or submit your own file. If you choose the latter, make sure that it is a high-quality and clean digital file, preferably in vector format.
You should then specify what fabric you're using so we can offer recommendations if there are gradients, fine details, or small lettering that won't translate and embroider well on your chosen garment. Specifying the fabric type will also help us determine how to best digitize the design, allowing us to utilize the best type of embroidery, stitching, and thread.
Additionally, we'll also give you a stitch-out sample, so you will know how the final result will look. You can also ask for adjustments at this point.
Embroidery Services for Marketing
Our Prospect Heights embroidery services at Snappy Printing and Graphics are all-inclusive. We cater to all types of businesses and can handle any level of customization. Whether you need uniforms for your employees or shirts and other apparel for promotional items, we can efficiently deliver them to you at reasonable rates.
All you have to do is tell us your marketing goals, discuss your budget range, say your timetable, and let us do the rest.
Included in our most frequent clients in the business sector are:
Construction companies

Salons and barbershops

Real estate companies

Trucking companies

Restaurants

Bars

Landscaping companies
For more cohesive marketing materials when it comes to branding, you can also get your business signs, decals, stickers, and other promotional items from us!
Personalized Monogrammed Gifts
Embroidery doesn't just benefit businesses. You can also utilize it to personalize your gifts with some monogram, making them extra meaningful for your receivers. You can choose from a variety of font types and monogram styles as you add a single initial or even two- or three-letter monograms on your items.
Whether your gift is for a friend, family, or business client, we can help customize your monogram for the best results. We will take into account the specific occasion you're celebrating, your budget, and your personal preferences.
Among your choices of monogrammed gifts are:
Bags

Aprons

Towels

Pillows

Robes

Luggage tags

Pouch

Jackets

Slippers

Scarves

Vests
Additionally, you can use our monogram service not only for your gifts but also to personalize your things. This will be a good idea if you have several siblings or if you bring your things to campings or sports events, among many others.
No Minimum Orders
Unlike others that work on multiple or bulk orders alone, Snappy Printing and Graphics caters to any number of your needed embroidered pieces. Whether it's for you, your business, club, school, or sports team, we can provide you with custom embroidery that fits your needs and budget.
From one to a hundred or even more, trust that Snappy Printing and Graphics can deliver what you need on time. Here are some of the embroidery products that we offer regardless of how many you need:
Corporate Apparel

Team Sports Apparel

Uniform Embroidery

Shirt Embroidery

Embroidered Polo Shirts

Embroidered Backpacks

Personalized Polos & T-Shirts

Monogrammed Towels

Monogramming Pillows

Embroidered Baseball Caps & Hats

Embroidered Bags & Totes
Vast Design Options
As a trusted embroidery company, Snappy Printing and Graphics ensures that we are ready to cater to any of your customization needs for your maximum satisfaction. Aside from fully customizing your embroidery design, we'll also tailor the embroidery types, stitches, and threads to ensure that the final look matches your expectations, business brand, and personal tastes.
Specialty Embroidery
Embroidery gives you the opportunity to present your brand in a high-end, impressive manner. You should utilize it to appear professional and make your brand more memorable. For best results, choose the best type of embroidery that will match your intended look and chosen fabric.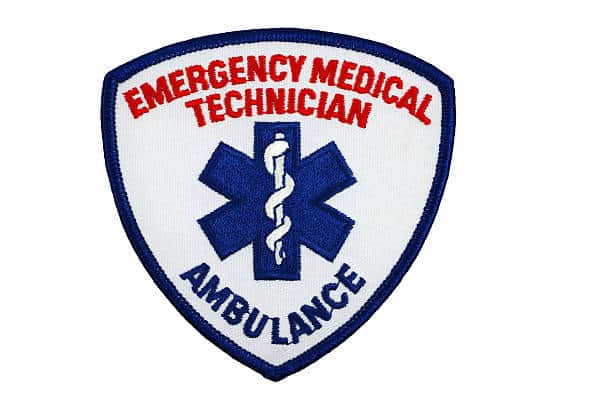 Here are five types of specialty embroidery that you can choose from:
Superior Quality Lettering

– This is standard lettering made with superior quality. You can have clean and tight fine lettering detail that could be as small as .25" in height.

Textured Embroidery

– This type of embroidery is commonly used for two- or multiple-colored designs to emphasize their sections and add depth to the overall look.

Puff Embroidery

– If you don't have thin lines or fine details in your designs and only simple shapes and block-style lettering, puff embroidery is for you. This will give you bold fonts that will stand out.

Applique

– This is a combination of cut material and embroidery, which can be attached to bags, caps, and other types of fabrics. This is mostly utilized to design college sweatshirts.
Embroidery Stitches
Choosing the specific stitch for your embroidery project depends on the look you're aiming for and the fabric you're using. Here are the three main types of stitches that we utilize:
Satin Stitch

– This is used in outlining the majority of letterings and designs, and it's the most common style of embroidery stitches.

Walking Stitch

– Also known as the running stitch, this stitch uses a dashed line style to have the look of a hand-sewn design. If you have very small details to embroider, this type of stitching will be best.

Fill Stitch

– If you have large areas that are to be filled with the same color, fill stitch is the one to use. It is also ideal for providing a foundation for more complex designs on flimsy materials. If your garment has high or thick fibers, fill stitch provides a foundation, so detailed designs will still be evident.
Embroidery Thread Types and Colors
Depending on the fabric and design, there are several types of embroidery thread that you can choose. Each has its own set of pros and cons, so feel free to ask for our assistance as you choose one for your project. We primarily use Polyester Thread, which is known for its durability. It is often used for sports team uniforms.
If you need more choices, you are always welcome to browse our thread chart and choose the one that suits your fancy. We also offer some specialty threads which you can choose with care since not all of them will work for all types of fabric and design. Here are some of them:
Metallic

Color changing

Reflective

Neon

Glow-in-the-dark
Full-Service Embroidery Company
For the best Prospect Heights embroidery services, it's hard to find better than what Snappy Printing and Graphics has to offer. We do not only guarantee attractive, customized designs that will be realized through high-quality embroidery, but we also ensure that our services are as affordable as possible.
We price our products at reasonable rates and work to adjust to your budget range. It also doesn't matter if you want one embroidered piece or a couple of hundreds of them—we'll provide efficient and high-quality service all the same!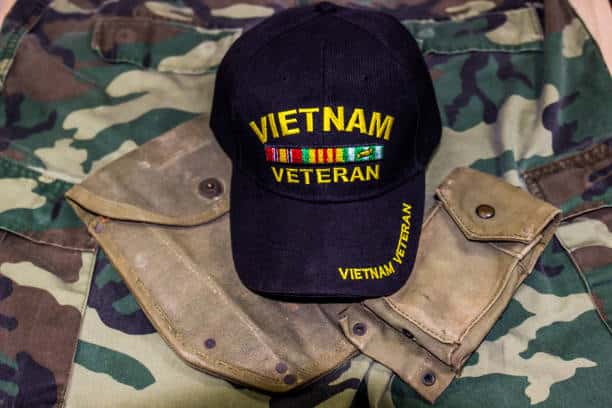 More importantly, we also offer the following apart from our embroidery services:
Screen Printing
Embroidery
Wide Format Printing
Custom Desk Mats
Custom Door Mats
Custom Mugs
Window Graphics
Graphic Design
Logo Design
So remember, if you want marketing materials and shirt uniforms that will best reinforce your branding efforts, Snappy Printing and Graphics are here to provide the solution!
Let's Talk – Get a Free Embroidery Consultation Today
Sometimes, printing your design won't be enough. You need that extra punch that comes from a high-end-looking embroidery that makes your design more appealing and unforgettable. Even better, they last longer if done with precision and quality.
Talk to our embroidery experts today and discover how you can improve your apparel and branding merchandise in an affordable way.
Call Snappy Printing and Graphics at (773) 819-6191 for your Free Consultation with a Prospect Heights Embroidery Services expert!