Oak Park Bag Printing
If you're looking for a versatile promotional item that comes with more than just good marketing results, customized bags will fit your needs. We have Oak Park bag printing experts who can provide you with attractive and long-lasting bags that are tailored for either your business or personal goals.
Snappy Printing and Graphics has graphic design experts who will help ensure that your bags catch attention while promoting your brand. We also have a professional screen printing team that produces high-quality prints—vibrant and will stand the test of time. Even better, you have tons of bag styles to choose from!
With our custom bag printing service, you can leave a good first impression on your customers and generate more traffic without spending too much. From small, start-up businesses to established companies, everyone can boost marketing results with our customized bags.
Call Snappy Printing and Graphics at (773) 819-6191 for your Free Consultation with a Oak Park Bag Printing expert!
Custom Bag Printing for Businesses
When it comes to worthwhile investments, custom bag printing is among those that will benefit your business. By having customized bags that are unique to your brand, you will have an effective tool that aids in your packaging, promotional, and branding goals.
Here are some of the benefits that your business can enjoy from our Oak Park bag printing services:
Direct mailing.

Sending direct mails to potential customers is already an effective marketing campaign on its own. But if you improve it and choose customized bags to go with your mail, your recipients will have a better perception of your brand and will most likely choose you over your competitors.

Cost-effective.

Custom bag printing will save money from your marketing budget not only due to its low purchase cost but also in its reduced inventory and transportation expenses. Unlike other promotional items that are bulky and would need a few trucks and several trips to be transported when ordered in bulk, bags don't use up a lot of space and can be transported in one vehicle on a single trip.

Easy packaging.

More than being promotional items, custom bags can be the packaging tools that are unique to your business. Your cashiers can easily grab them by the counter, pack your customer's purchases, and send them away with a reminder of your business.

Environmentally friendly.

Custom bags are reusable and recyclable. Your recipients will most likely keep them and use them again, whether for shopping or as storage in their homes.

Wide marketing reach.

As soon as your customer walks out of your store with your customized bags, they are already promoting your business to everyone who sees them. With this proof of purchase or a gift from you, their friends and families will be aware of your brand and increase the likelihood of doing business with you.

Reinforces brand image.

Your business personality can be easily reflected in the customized design of your bags. Your company logo, name, slogan, and signature colors can effectively make your brand more familiar to your recipient and the people around them.

Good for bulk and rush orders.

Since they take up little storage and can be transported easily, you can order them in bulk, even with a medium-range budget. We can also deliver them on short notice due to the efficient and fast process of screen printing.

Highly customizable.

Depending on your purpose and budget, you can choose among a myriad of different bags and sizes. You can also choose from full-colored or monotone graphics.
Screen Printing for Bags
Screen printing for bags is a service constantly with high demands, especially from start-up and medium-sized businesses.
It doesn't cost too much and can even save you more money if you order in bulk. More importantly, your timetable won't be compromised since the process is pretty straightforward and can be done within a short period.
After you give us your design or after we've created the graphics for you, the printing process will begin with ease. You can have lots of colors in your design, and rest assured that they'll come up vibrant and durable. Screen printing can effectively emphasize gradient tones and fine details in your custom bags.
If you, however, want to explore another option, embroidery is a process you can choose. Custom embroidered bags take much longer and can only complete simple shapes and letterings without fine details or gradience. On the other hand, the design can last much longer.
No Minimum Orders
At Snappy Printing and Graphics, we are equipped, skilled, and ready to provide your custom printed bags whether you need a single piece, a hundred, or even a thousand. We require no minimum number of orders which makes our service fitting for both commercial and personal purposes.
If you only want to personalize your duffel bag or want to customize a gift for a friend or loved one, our custom bag printing service is always ready to meet your needs. And if you order in bulk? Significant savings are on your way!
Easy Bag Customization
Like any of our printing products, our customized bags can be fully tailored to your utmost satisfaction. Our Oak Park bag printing experts will help you secure an attractive graphic design that perfectly captures your brand image while ensuring that your recipients will gladly use them again.
Aside from the design, you are also free to specify what size, material, and type of bag you want. Included in your bag style choices are the following:
Tote bags

Paper bags

Backpacks

Attaches

Briefcases

Computer bags

Coolers

Duffel bags

Sports bags

Eco-friendly bags

Drawstring bags

Fanny packs

Lunch bags

Garment bags

Suitcases
Regardless of the goal that you have in mind and the budget you have allotted, Snappy Printing and Graphics can confidently provide you with the best custom printed bag you can imagine!
Full-Service Printing Company
For any of your design and printing needs, Snappy Printing and Graphics has the answer. With industrial-grade equipment and trained printing experts, there is no printed product that we couldn't tailor to help you reach your specific goals.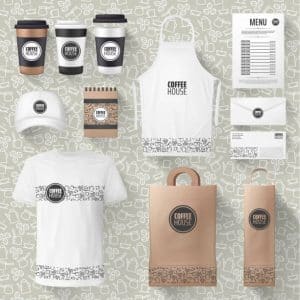 Whether for marketing campaigns or personal purposes, we can design and print any custom product that you want. Aside from bags, we also offer the following:
Signs and banners

Window graphics

Stickers and decals

Posters

Apparel

Drinkware

Graphic design
If you want customized graphics on quality material, Snappy Printing and Graphics offers the best products at reasonable rates. Discuss your needs with us and find out how we can help you.
Let's Talk – Get A Free Bag Printing Consultation Today
In today's saturated market, you need to stand out from your competitors and generate more traffic and business patrons. One effective way of promoting your brand while also making your customers feel appreciated is giving away customized bags, whether as packaging or promotional items, during various events.
Want to know more about our bag printing service? Don't hesitate to contact us.
Call Snappy Printing and Graphics at (773) 819-6191 for your Free Consultation with a Oak Park Bag Printing expert!