River Grove Screen Printer
View Gallery
Looking for a trusted, professional River Grove screen printer? You've come to the right place.
Printing services are a huge part of any business from any industry. And one of the most popular and highly valuable types is screen printing, which typically involves imprinting branded images, logos, and texts on a wide range of materials, from textiles to gadgets. Printing experts would print the pattern on a specific substrate and allow no ink smudge or printing inconsistencies on the final product. The best products allow the prints to last for a long time, making screen printing a great investment for business and marketing purposes.
With Snappy Printing and Graphics's top-notch printing specialists, you can have industry-quality screen printing products for the best prices in the market. We will guide you throughout the process, from designing to printing, making sure you are fully informed about every creative decision that you will make. With our state-of-the-art set of printing equipment, products, and facilities, we can produce the best screen printing merchandise for your business right on schedule and budget.
Let Snappy Printing and Graphics be your professional River Grove screen printer, and every penny you invest will bring great impact to your business in no time!
Call Snappy Printing and Graphics today at (773) 819-6191 for your Free Consultation with a River Grove Screen Printing expert!
Types of Screen Printing Applications
Screen printing is a versatile method of laying down images on many different surface materials, creating vivid and quality visuals that last for a long time. As a leading River Grove screen printer, Snappy Printing and Graphics offers top-quality services aside from printing, such as graphic design services and project management, to ensure every budgetary and timeline requirement is met.
Here are the most common screen printing applications that you can get from Snappy Printing and Graphics:
One of the most popular products of screen printing is printed apparel. Textiles make an amazing match with this method as they allow a business to obtain many types of merchandise, like employee uniforms or giveaway t-shirts. Any type of fabric is welcome here. We can use any high-quality emulsion technique needed to bring out the best results for your textile prints.
Other graphics projects like posters and banners can also be accommodated by our screen printing technology. Our team of experts can help you develop the visual designs, obtain the most appropriate substrates, and even help you install your products securely.
Custom Screen Printing Company Near Me
We know how important it is to work with a company that is close in proximity. Logistics is a vital aspect of every business operation. So if you are looking for a local River Grove screen printer that can create even the most customized prints for you, Snappy Printing and Graphics is your best bet.
With our years of experience in the industry, we have been accustomed to the many variations that our clients often require. Whatever custom screen printing they need, we deliver them exactly the way they want it. From minimalist black-and-white logos on electronics to full-color apparel prints, we got it for you. Even the most customized and unorthodox print requests will be accommodated at our local facilities.
Don't worry about the budget you have or the complexity of your designs. Whether you run a private business that needs a large set of branded merchandise or you're just an individual that wants a special t-shirt, we got your back. We are here to find the best possible solutions for you regardless of the specifics of your needs.
Best Screen Printer Chicago
As a leading player in the graphics and printing industry, every printing need your business has can be provided by Snappy Printing and Graphics. We are a trusted and reliable long-term printing partner for many establishments. So we are well equipped with every facility, network, product, and expertise needed to create the best products for our business clients and customers with personal interests. With screen printing as one of our most popular offers, we are confident that we can help you achieve your goals.
Our first-rate River Grove screen printer team is capable of creating attractive and long-lasting prints on a very wide variety of materials, including electronics and glass, so you won't have to worry about requesting special projects. In fact, we can even do digital screen printing, a process that involves computer processing of your designs and printing them out with special digital printing inks. With our state-of-the-art equipment and grade-A ink products, we will do everything we can do to help you out.
Aside from screen printing, Snappy Printing and Graphics also offers a complete array of printing services, including:
Embroidery
Wide Format Printing
Custom Desk Mats
Custom Door Mats
Custom Mugs
Window Graphics
Graphic Design
Logo Design
Just tell us what you need for your business, and we will be here to recommend you the best solutions and begin the project as soon as possible!
Choose River Grove Screen Printing Now!
There are many types of printing methods available in the market. But if you're looking for perhaps the most durable and most high-quality prints, you must take a chance on our screen printing services.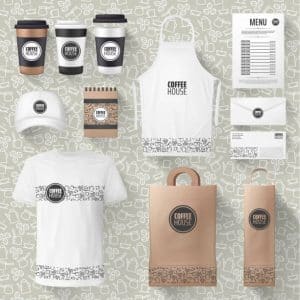 With Snappy Printing and Graphics, the funds you will invest on either a small project or a mass printing enterprise will not go in vain. You will see it immediately on the visual quality of every print we make for you as well as on its long-term quality characterized by little to no sign of damage over a long time.
Rest assured that if you need your printed products on a specific deadline, our team will meet them to the dot. Even if you need urgent finished products or expedited projects, we can cater to your needs. If you want your business to get the best printed merchandise at the soonest possible time, you must choose Snappy Printing and Graphics's River Grove screen printing now!
Let's Talk More
If you're looking for quality visuals that last, Snappy Printing and Graphics is the River Grove screen printer you need. We have everything needed to achieve top-quality screen printing products for all purposes.
With the amazing combination of our industrial printing machines and highly competent team of printing professionals, we are positive that we can make the attractive prints you need. Their quality will stay the same even through constant exposure to friction or washing. You can also expect that once we've agreed on a deadline and a budget, you will get your products according to these factors.
We assure you of a smooth and efficient process. Everything you need can be provided, from obtaining the printing materials to even distributing your products for your events. Snappy Printing and Graphics is the best River Grove screen printer that you can get!
Call Snappy Printing and Graphics today at (773) 819-6191 for your Free Consultation with a River Grove Screen Printing expert!